BRIEF:
I was approached in early 2018 by the founder of Buclé, to design the brand's logo.  Buclé is a style guide subscription-box for women who wear their hair naturally textured.  Products are curated from the YouTube channels of "Naturalistas," content creators who build their following around their natural hair journey, and each month subscribers receive a mailed tube of sample-size haircare products linked to specific videos and tutorials.
Since finding haircare products that actually work can be a chore for black women looking to learn how to style their natural hair, having a vetted set of sample sizes with instructions is a very valuable service.  Being able to link Bucle product samples to online video tutorials and style guides allows subscribers to test the detailed haircare regimens on naturalistas' channels.

RESEARCH:
 As a white male designing a brand geared towards black women, I knew that research and a familiarity with the Natural Hair Movement would be key to a successful logo design.  Natural-hair advocates frequently describe their style as a personal affirmation that they don't need to melt and manipulate their hair's natural texture to fit other cultures' standards of beauty.  Loosing the bonds of complex and often expensive haircare regimens is viewed in the community as the personal discovery of a love for both your culture and the values you aspire to follow as an individual.  The founder understandably wanted to avoid the tired tropes that historically arise in products marketed towards black women, namely silhouettes of black hairstyles, 70's-looking design, African textures and patterns (really, anything having to do with Africa), and "urban-looking" design.  
Instead I focused my efforts on examining design styles from the haircare products black women use to style their natural hair, and in black fashion magazines and sites.  In viewing the references I gathered, I noticed a very strong trend toward typographical emphasis and curls/radial symmetry.  This type of packaging frequently features high-fashion slab/hairline, serif, and modern sans-serif fonts such as Didot, Avenir, Futura, and Garamond.  It also often makes use of white space and wide character-spacing to lighten the type and make it more elegant.
Bucle (Spanish) and Bouclé (French) both have roughly the same meaning: yarn with a looped or curled ply.  The name is a play on the texture of bouclé fabric vs the texture of natural hair, which is often "kinky curly" and wavy, very voluminous and light.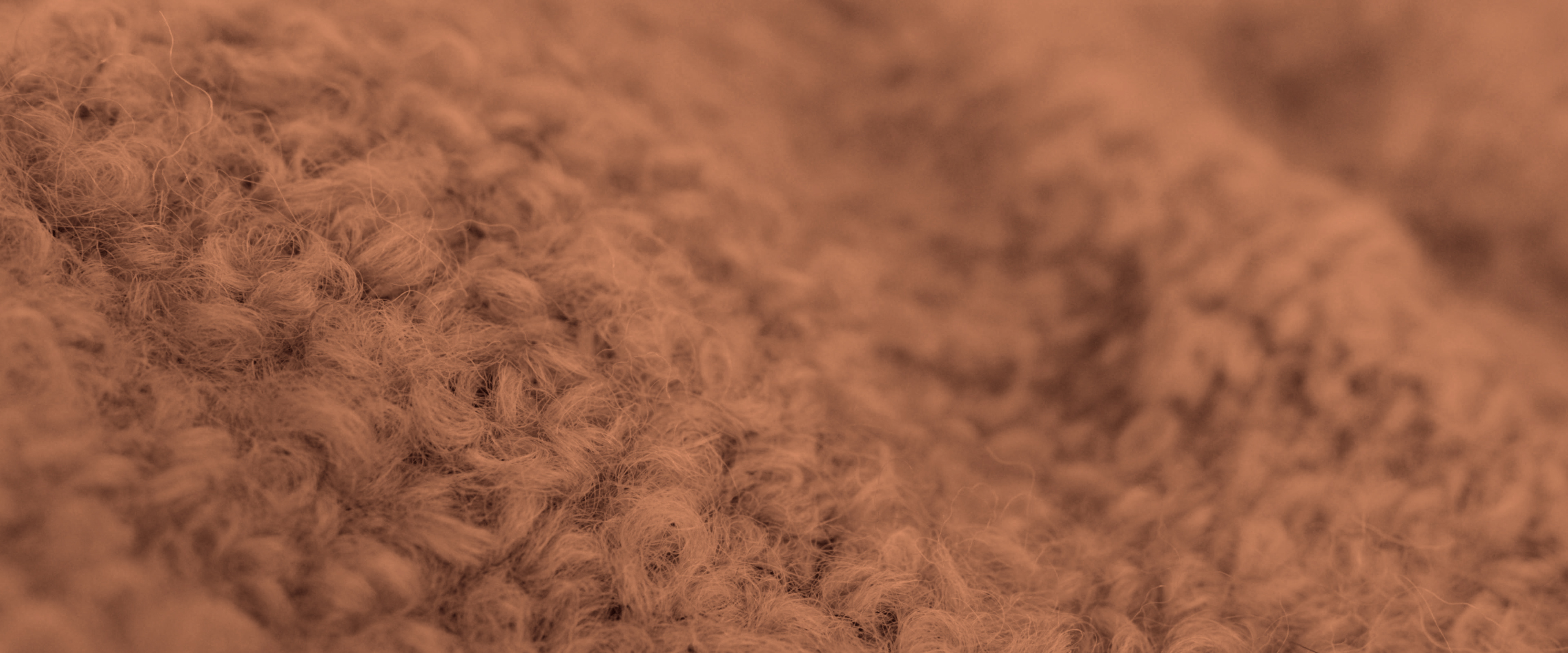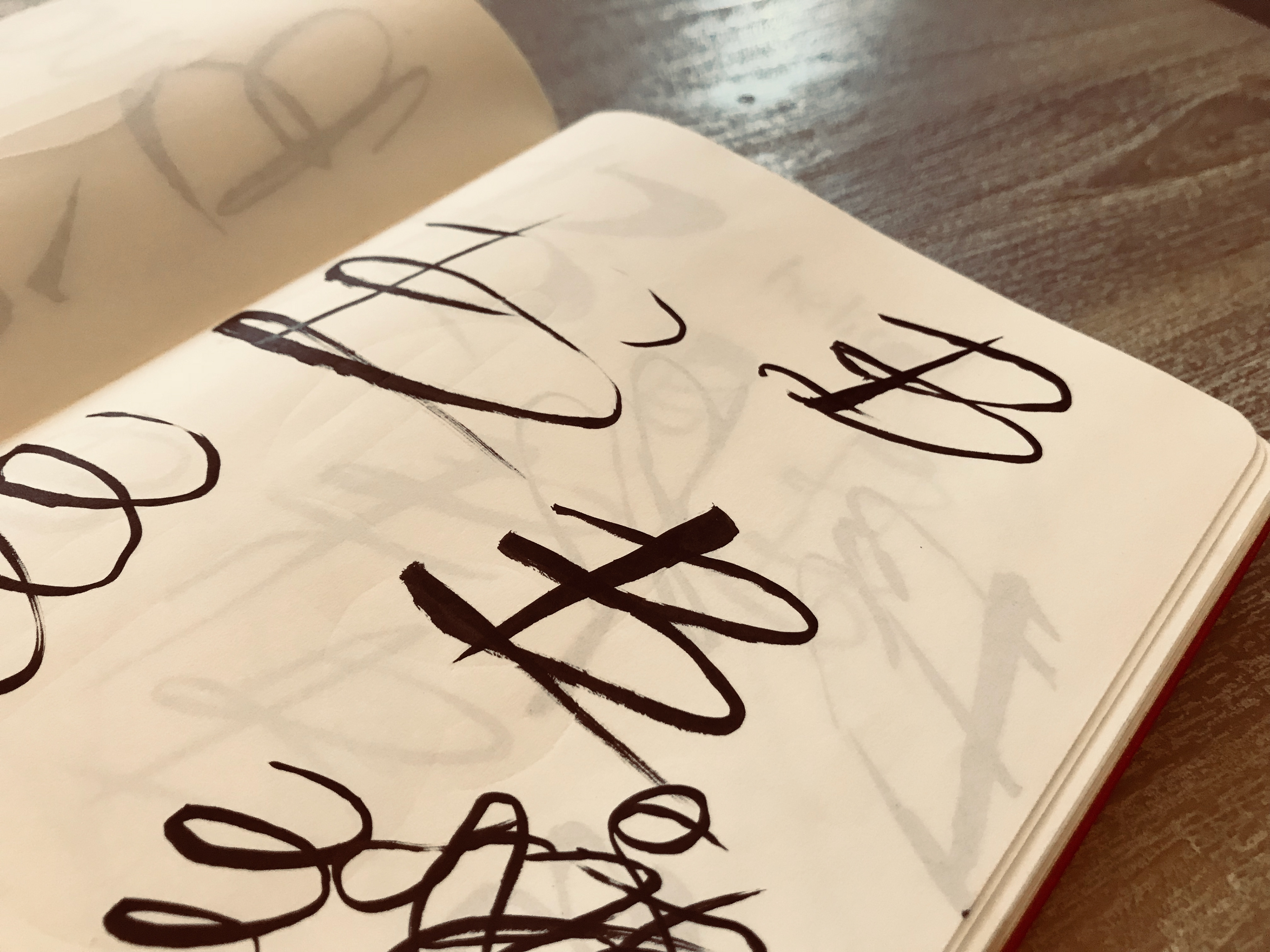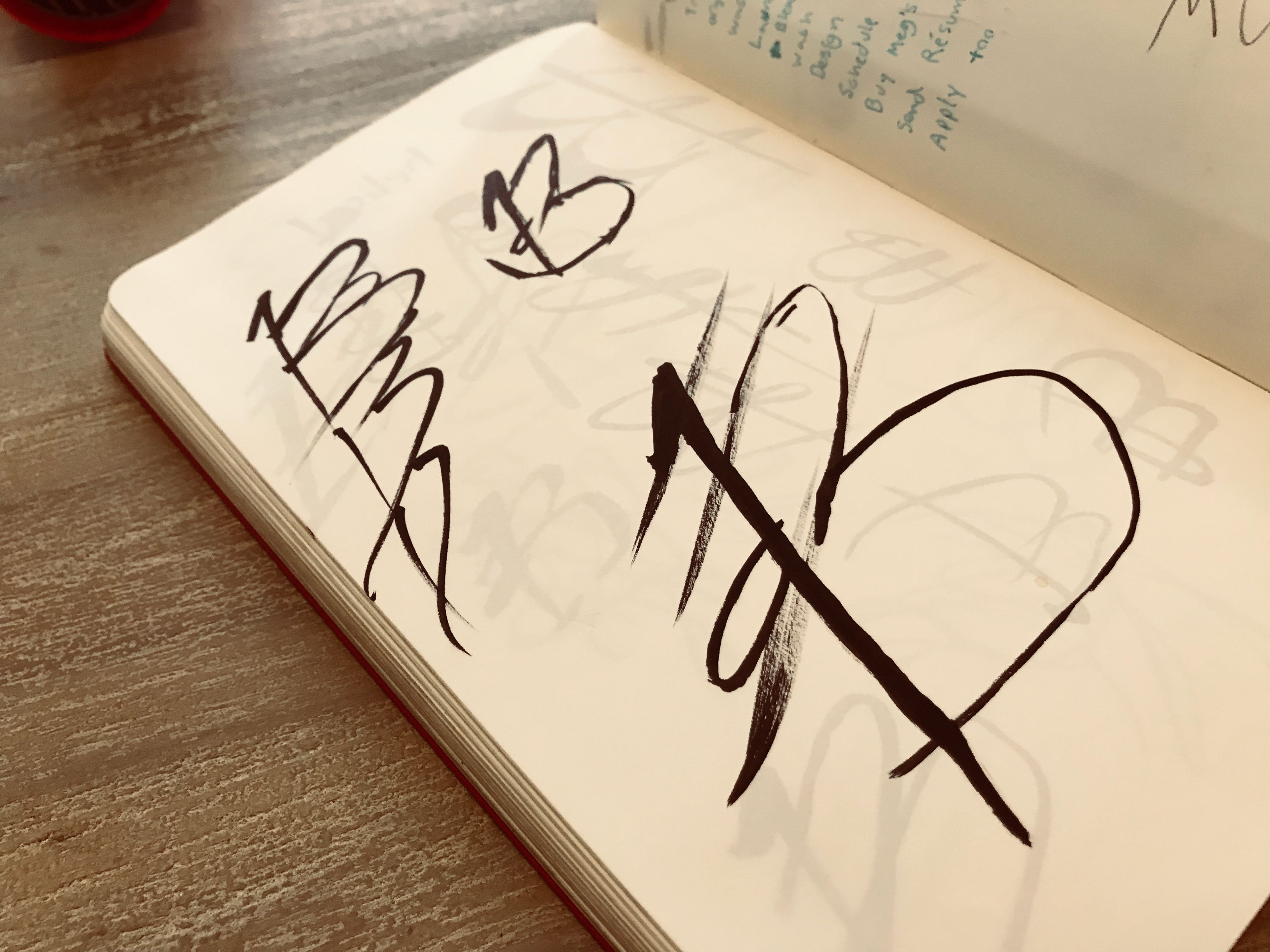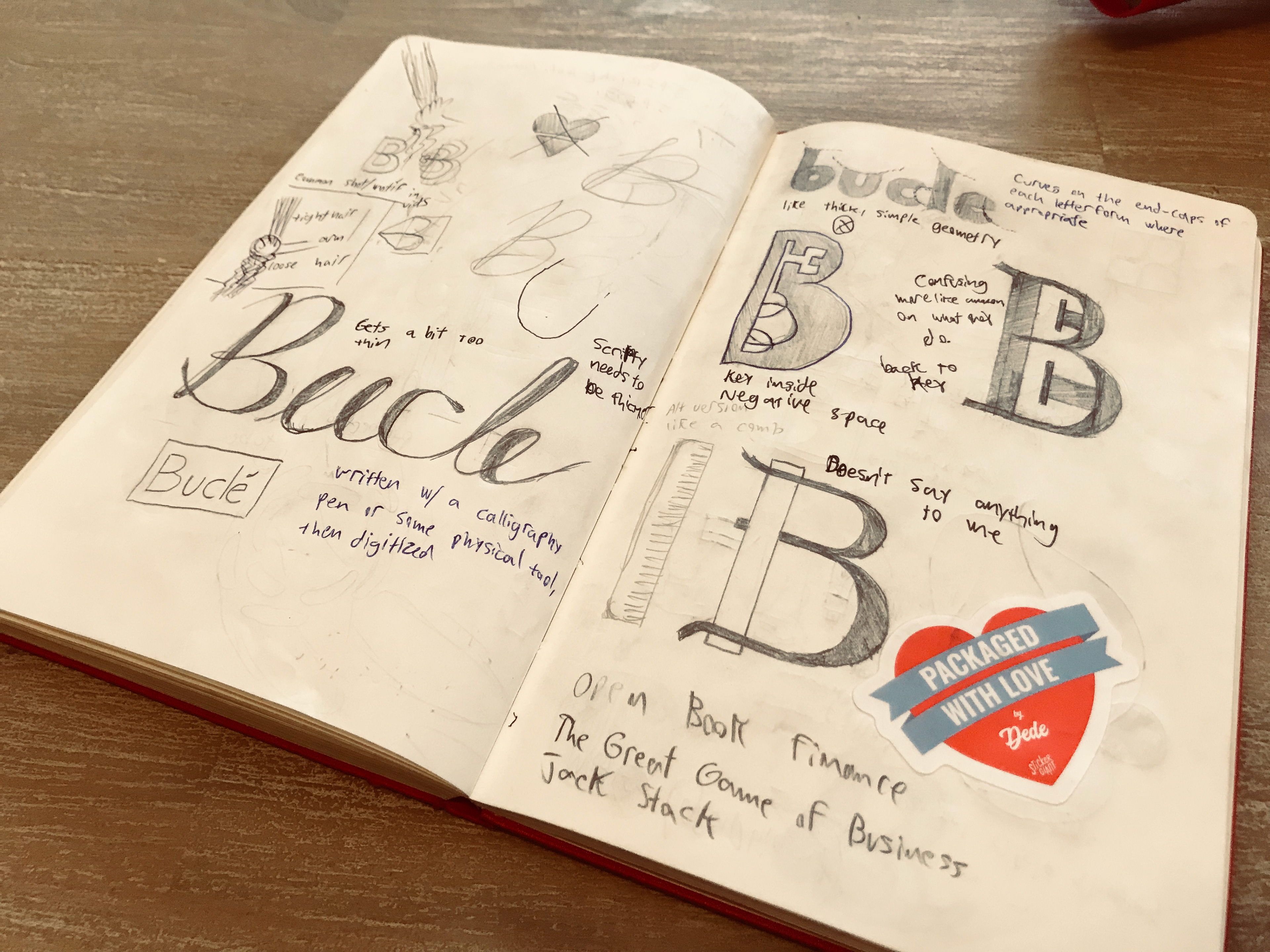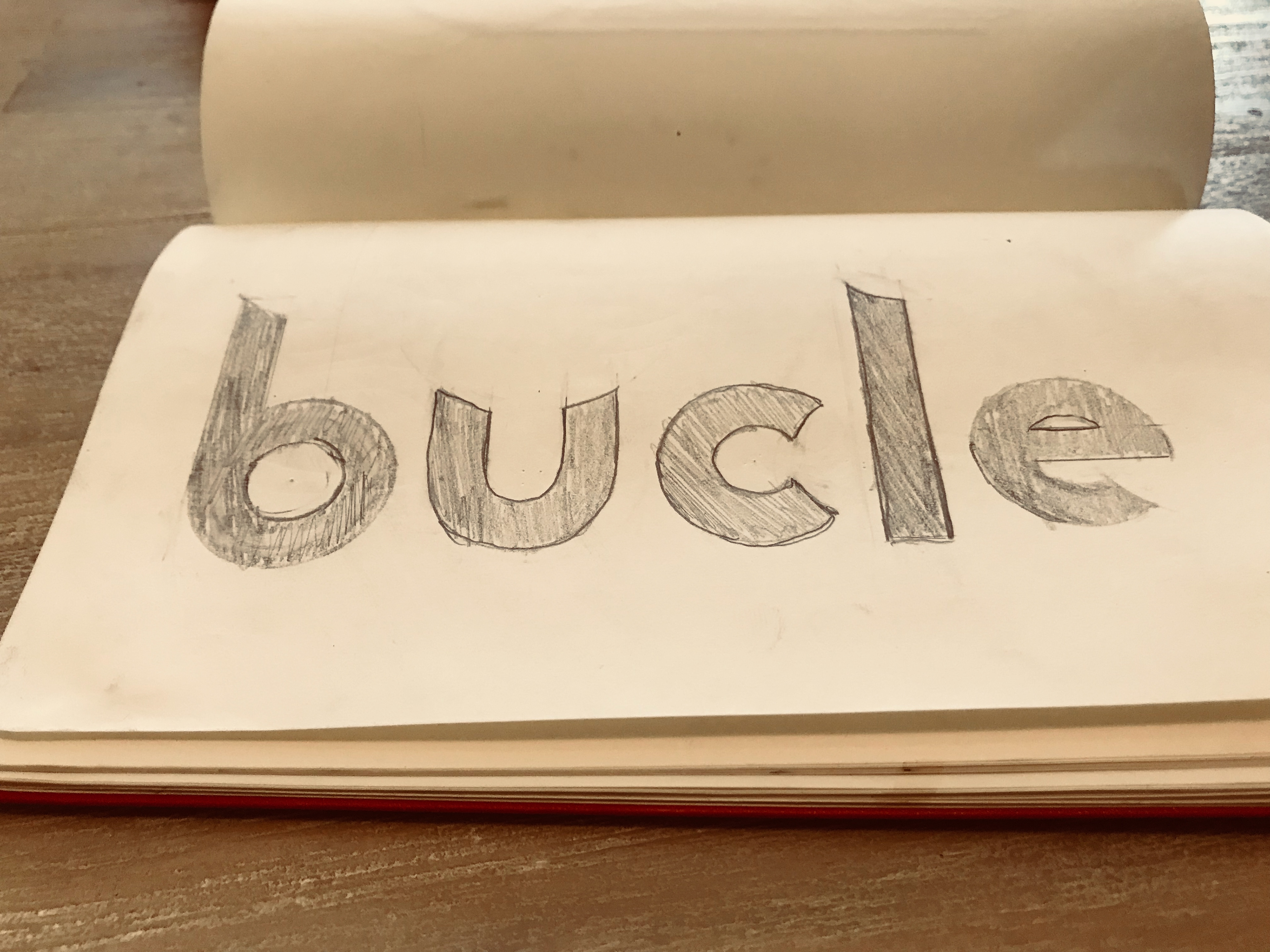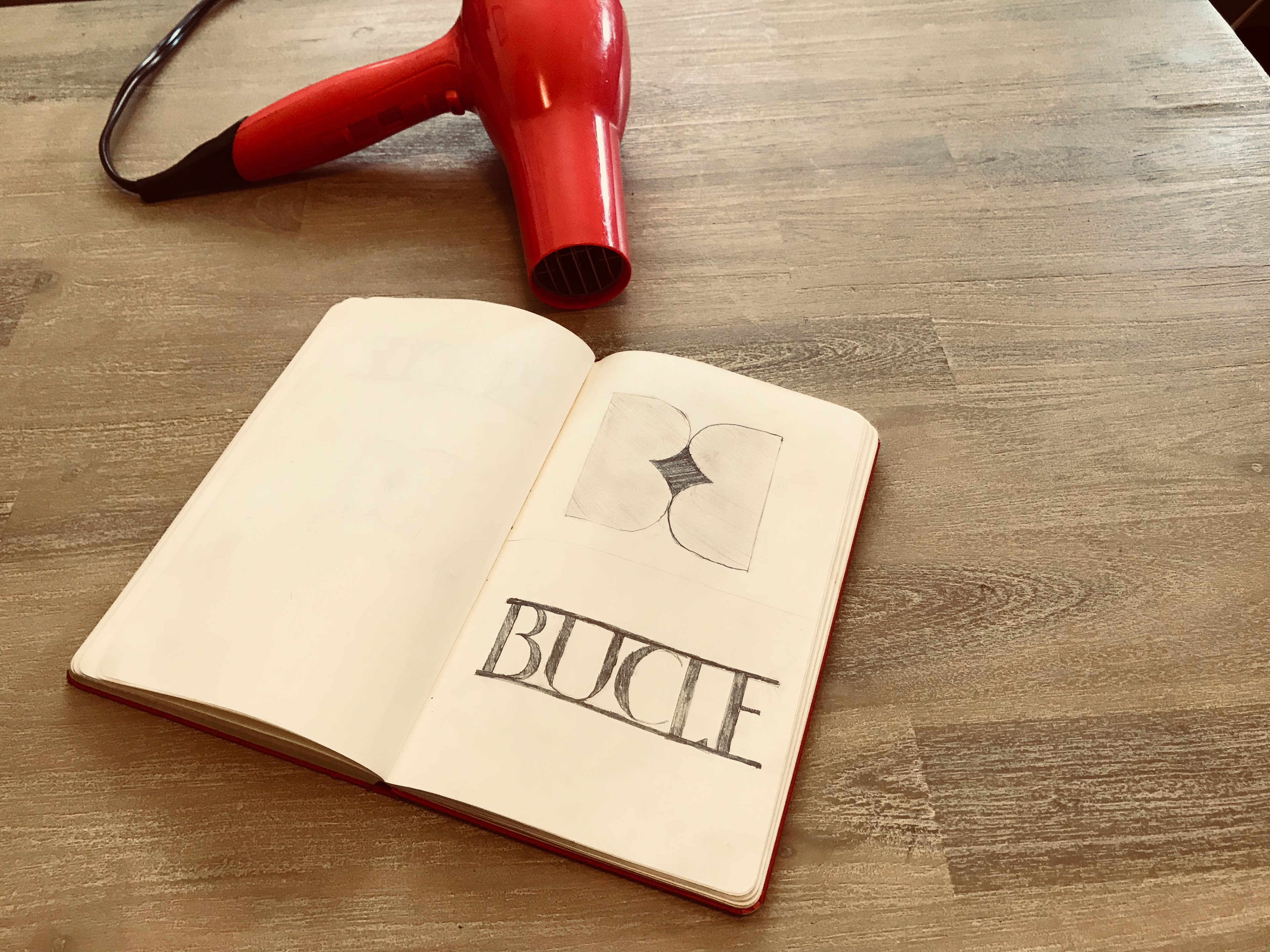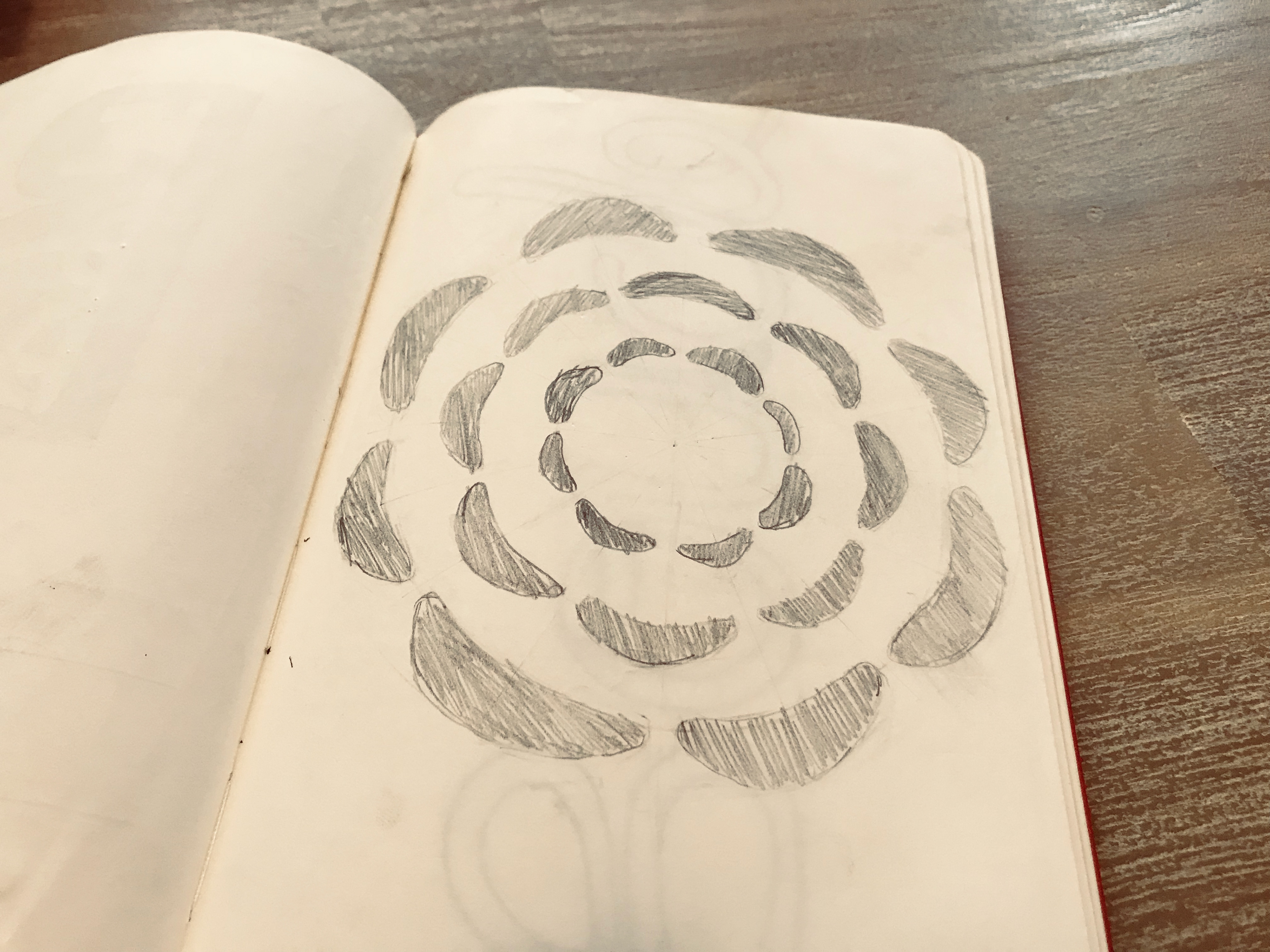 The drawing above ended up being the sole sketch chosen to proceed to digital rounds of refinement.  It resembles the perspective of looking down a tube, with circles like those found in a beauty palette lining the sides.
In the digital draft round, I primarily played with the shape and perspective of the circles, as well as their spacing.  I found that 7 circles (far right above) had a lovely asymmetrical feeling, odd numbers have always had a special place in my heart when it comes to layout.  As the circles become wider the tube perspective is lost, and as they become thinner it begins to look more like a flower, as shown below.  The trick was to find the proper balance of spacing 

The color palette contains few variants of the client's provided color references, with 4 colors total.  The rings contain 7 circles each, and are reflected by 25.71º between rings for a nice staggered offset.  This creates 14 individual eyelines converging on the center of the composition.